One of my favorite blogs is
The Lettered Cottage
. Layla Palmer writes her interior design blog and has done a fabulous job of transforming their ranch house into a cottage-styled home.
Many of you have seen pictures of her house across the web, but one room that stands out is a little 6 foot by 6 foot room that was turned into a reading nook. Here is a quick look at the reading room before...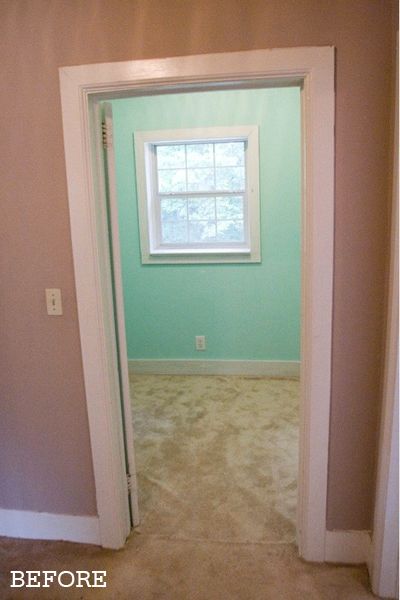 ...and after the transformation...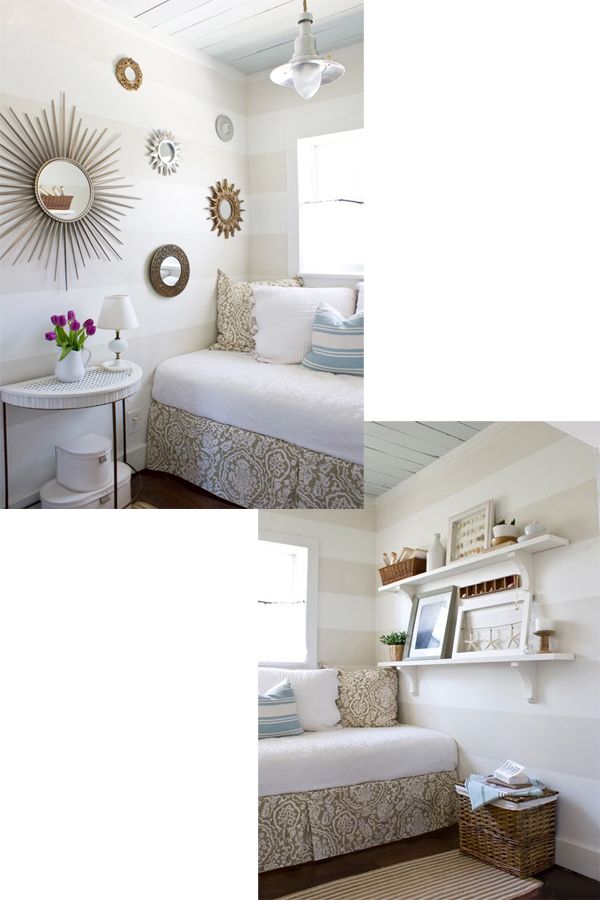 Layla has a knack for visualizing what a space can become with a little DIY effort, and she does a great job of accessorizing.
Well, believe it or not, she recently decided she wanted to transform this little room AGAIN. And she shared it with her readers last week.
I thought I'd share just a few of the pictures with you.
REDESIGN #2: Stripping it down...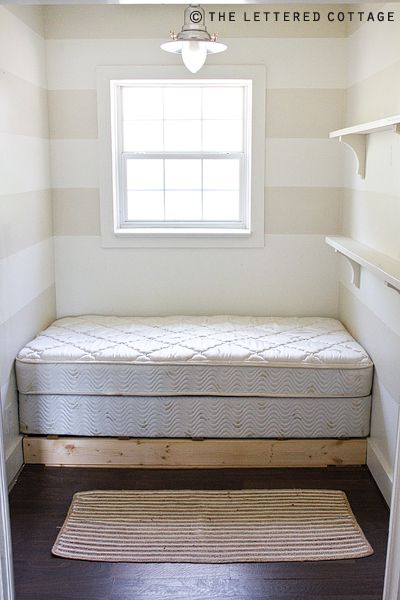 Layla (and her hubby) cleared out the room, patched the holes in the wall, built a new bed platform with storage and much more.
And here is the NEW LOOK...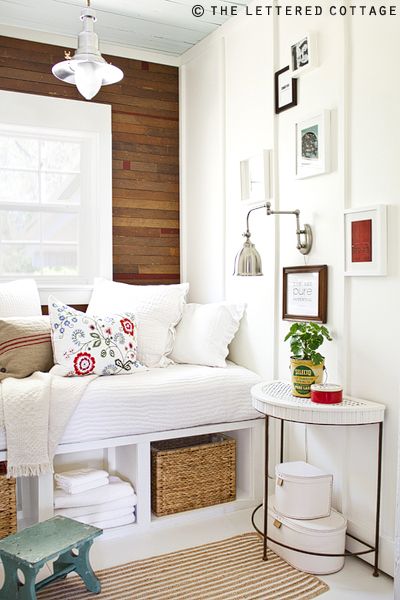 ...believe it or not, the back wall is covered with old gymnasium flooring they purchased at a salvage shop. For the board and batten on the side walls is pre-primed MDF 1×2′s from Home Depot.
I love the fun, colorful pillows. Many of the pillow covers were purchased at Ikea.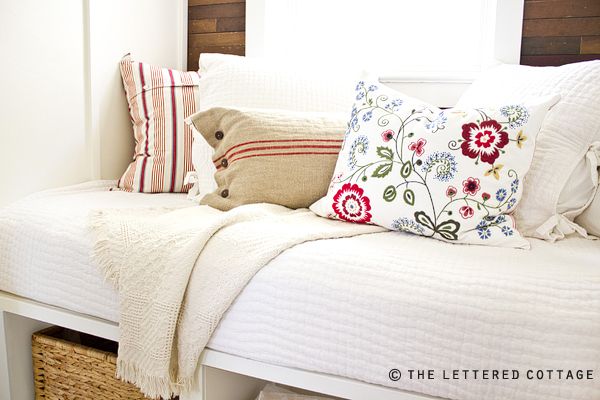 On the left side of the room, they used a leaning ladder as a magazine & book rack...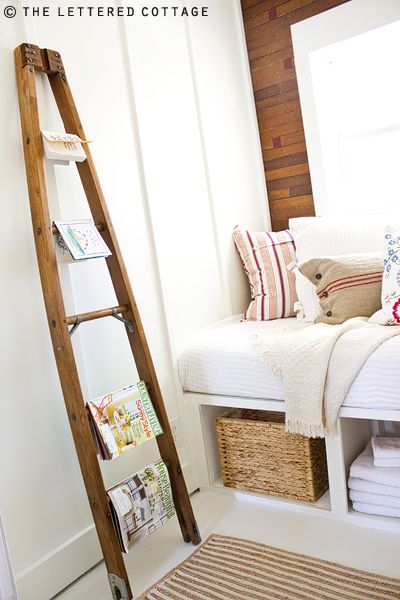 Layla decided to go with a random arrangement of photos on the right side of the room. It adds an interesting perspective. Many of the photos are for sale on their blog.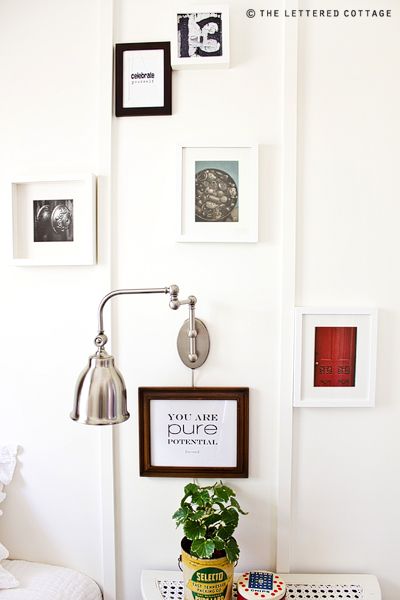 What can I say? Another fabulous transformation by Layla. Her creative ideas are never-ending...
To read the full blog post, including how they built the platform bed and installed the gymnasium flooring on the wall, and to see a list of all the sources used in the room, click
HERE
.